Name: Adzo Fiagbenu
Class Year: 2020
Major: Physics; Mathematics
Hometown: Tema, Ghana
Internship Organization: Colorado State University
Job Title: Research Assistant
Location: Fort Collins, Colo.
What's happening at your internship?
I spent the summer characterizing the magnetic properties of a sample that had been sent to my supervisor. This process involved the use of the MPMS (Magnetic Property Measurement System) and the PPMS (Physical Property Measurement System), both of which were designed to detect and quantify the magnetic moment of samples by applying Faraday's law and the concept of Electrical induction — topics that I had encountered in my Electromagnetism class the semester prior to my internship.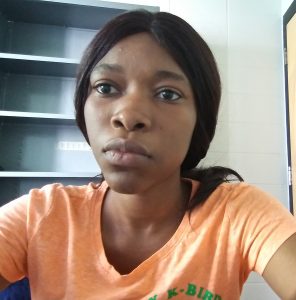 Why did you apply for this internship?
I applied for this internship because I wanted to develop my experimental skills. I wanted to hone my lab etiquette and improve on my ability to understand and effectively analyze data. Furthermore, I found the prospect of experiencing life in a university in another state of the U.S. appealing.
Was there anything special about how you found this internship?
Bryn Mawr College's Physics Department has a fellowship called the Katherine B. Blodgett 1917 Summer Research Fellowship and I was awarded the funding this summer. At the time, I had no internship planned. But after receiving the fellowship, I spoke with one of my professors who, based on my preferences, suggested that I work with her collaborator at CSU.
What has been your favorite part of this internship?
My favorite part of the internship has been troubleshooting the unexpected issues that arose in my experiments: a characteristic trait of experimental physics. A faulty measuring equipment, a contaminated sample, and environmental disturbances for instance, sometimes turn simple tasks into complex and involving projects. This experience has taught me to not only be calm and rational when things go wrong, but also to not let successes impede my judgement.