Name: Ashley Boyette
Class Year: 2020
Major: Environmental Studies
Hometown: Hillsborough, N.C.
Internship Organization: Smithsonian Environmental Research Center
Job Title: Research Intern
Location: Edgewater, Md.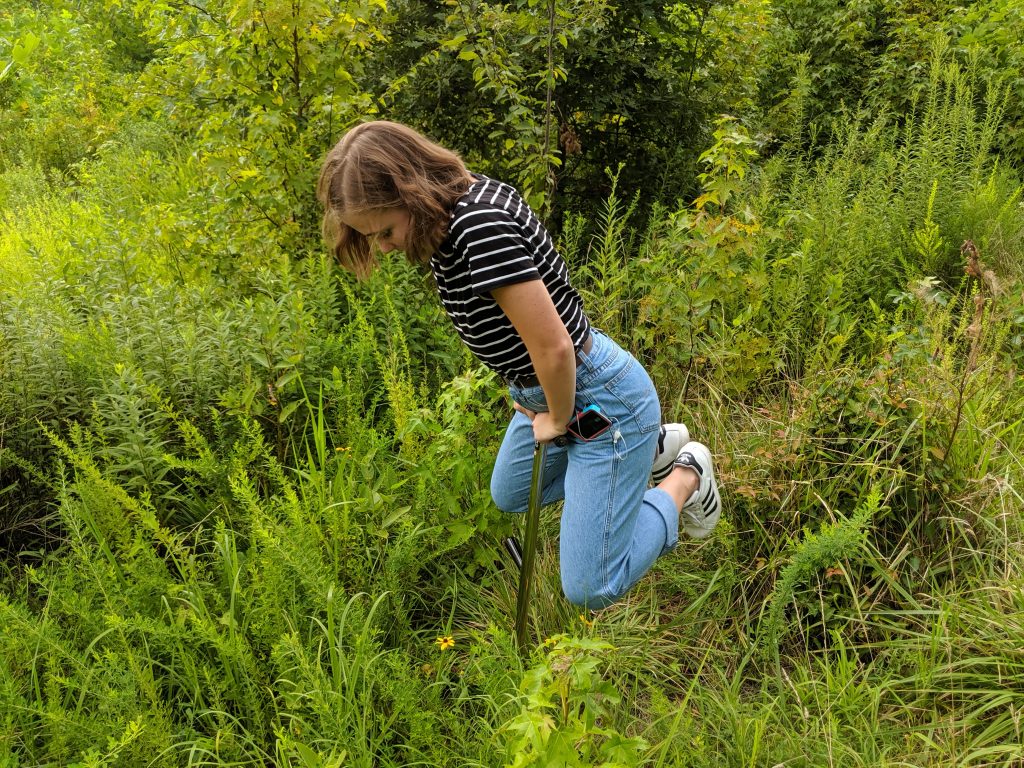 What's happening at your internship?
I've been working in a lab at the Smithsonian Environmental Research Center studying the relationship between nitrogen fixation and biodiversity. I spent a lot of time collecting soil samples out in the field, as pictured, and even more time in the lab analyzing gas samples and running genetic tests on different rhizobia. It's been really cool to further understand the relationship between these two crucial concepts!
Why did you apply for this internship?
I had never held a true research position before this summer, and it's always something I wanted to dive into. When I saw a posting for this position at SERC, it seemed like the crux between my passion for environmental conservation and my interest in biological research.
What is something you have learned from your internship that you didn't expect?
Prior to this internship, I was convinced I knew what I wanted to do after graduation; science, and more specifically, environmental education. One of my biggest passions in life is making science accessible and exciting for kids for whom the subject might not resonate. Now, though, I'm learning that I really like doing research as well, much more than I thought I would. It's making me do some serious self-reflection on what postgrad life could look like.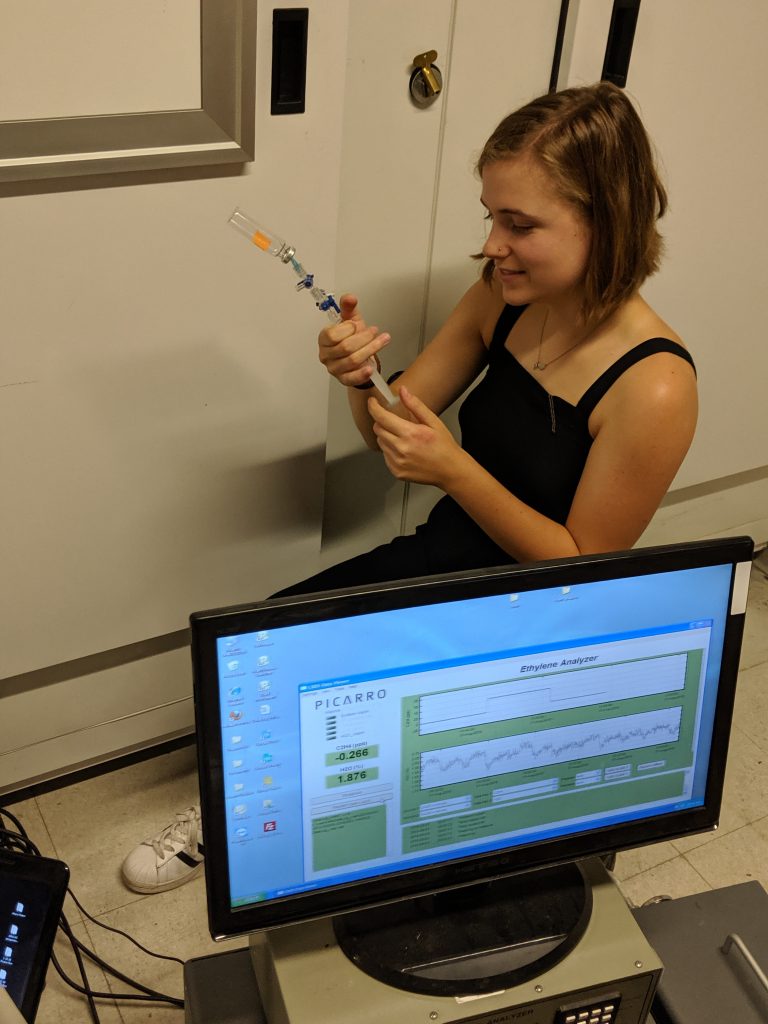 Was this internship what you expected it to be?
I went into this internship with few expectations of what it would look like; I knew I was going to work in a lab with people who focused on global change dynamics and nitrogen fixation, but that was it. Having the opportunity to create my own research project and learn lab and field work skills I hadn't had before was a wonderful surprise. I also wasn't sure what to expect from the dynamic in the lab itself, but I'm very grateful to work in the lab I was in because my PI, mentors, and fellow interns have made this summer so much fun.
To learn more about the work SERC does and to have a meaningful research-based internship, check out the SERC's website or the broader Smithsonian Institution!