Name: Emily Elmore
Class Year: 2020
Major: History
Hometown: Ashland, Ore.
Internship Organization: Global Fund for Children
Job Title: Programs Intern
Location: Washington, D.C.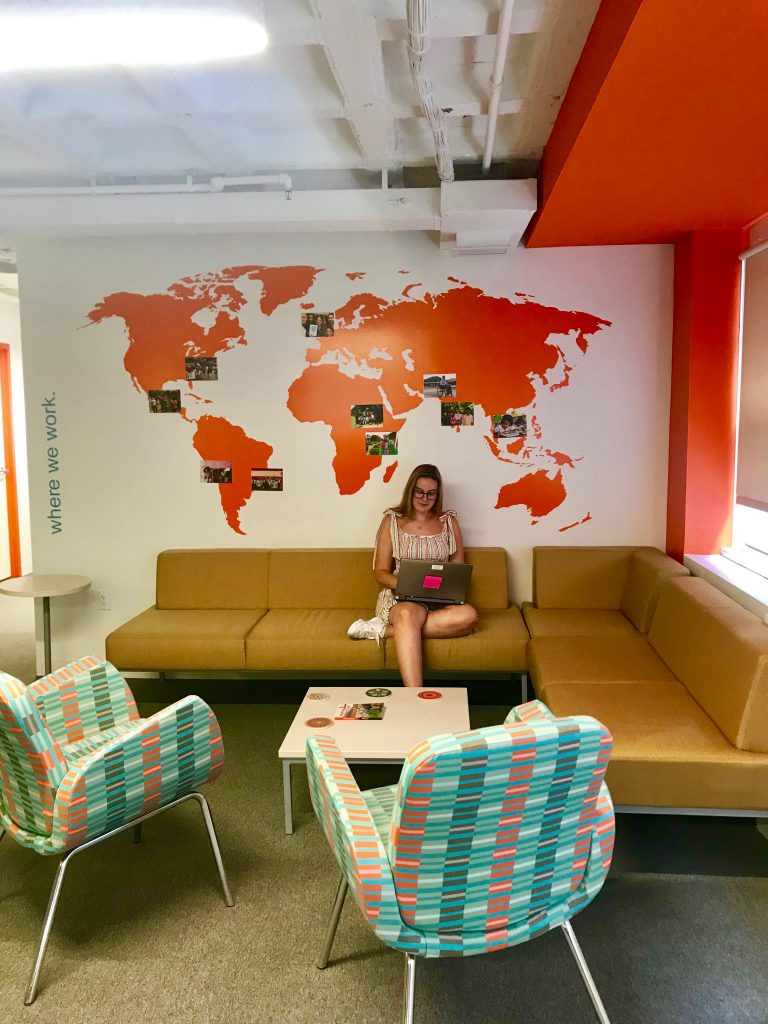 What's happening at your internship?
I am working with the Americas portfolio, providing general team support as well as developing and working on my own research project. I primarily provide research support in planning partner convenings and helping prepare for an in-office advocacy workshop. For the summer, I am researching and developing a strategy for our partner organizations to start incorporating wellbeing practices for youth activists and youth holding positions within organizations.
Why did you apply for this internship?
I wanted to work in a nonprofit that functions on the principle of supporting local voices and community organizations without overshadowing their work, which the Global Fund for Children does through unrestricted funding to grassroots organizations. One of the things that drew me to GFC in particular was the Adolescent Girls and Migration Project, which supports a cohort of 12 grassroots organizations focused on protecting the safety and rights of adolescent migrant girls in Guatemala, Mexico, and the United States. I was interested in supporting this initiative as well as learning how research skills translate into strategy development.
What has been your favorite part of this internship?
One of the most exciting things about this internship is the opportunity I have had to go to events and panels within D.C. to learn about how other organizations and governments are addressing the Global Fund for Children's focus areas. I mostly attend events discussing migration, as that is the focus of the largest cohort in the Americas portfolio.
What is most rewarding about your internship?
One of the amazing things about working at GFC is that it is a small organization, so everyone is involved and learning about all the departments in the organizational structure. Because of this I have the opportunity to not only work with the programs team but additionally development and communications. As a program intern I was anticipating doing almost entirely research for a specific portfolio; however, with the fluidity of the office I have had the opportunity to learn more broadly about other departments as well.