Name: Tatiana Perez
Class Year: 2020
Major: Classical and Near Eastern Archaeology
Hometown: Milton, Mass.
Internship Organization: University of Pennsylvania Museum of Archaeology and Anthropology
Job Title: Conservation Intern
Location: Philadelphia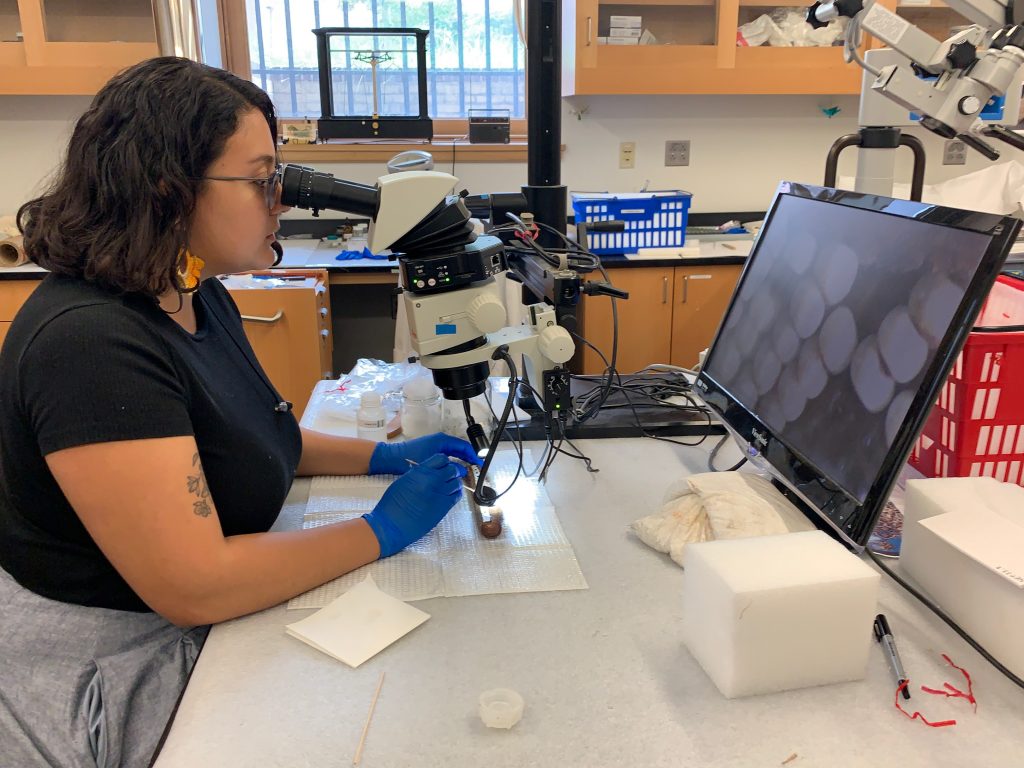 As a rising senior, I (like I assume most seniors) have been stressing about the future and life after graduation. This summer, I wanted to figure out what next steps I would take. By my sophomore year, I knew that I wanted to work in a museum setting. I learned about conservation through my own research, my courses, and by talking to professors. With graduation looming in the not so distant future, I needed to start thinking more seriously about what kinds of graduate programs to apply for and to make a decision, I needed experience. I did more research on various programs and realized that experience hours are both required and important to have a competitive application.Though I was very interested in conservation, I applied for a variety of internships as well as the conservation internship at the Penn Museum.
Though I had some previous experience working for Special Collections and volunteering for the Penn Museum's Near Eastern Collection, I wasn't prepared for how much I would learn about museum studies, conservation and conservation graduate programs. Conservators are described as doctors for objects. They examine and treat objects for exhibition and research. I have had the opportunity observe these "doctors" at work and also work on my own projects. Summer interns at the Penn Museum have the opportunity to work within specific departments while also attending lectures about different careers in a museum and collections tour twice a week. Within my first week, I was learning how to write treatment reports, how to do conservation photography, how to mend pottery, and test objects for chloride with silver nitrate. Since then, I have learned much more and have even been given the opportunity to treat accessioned objects, like an Ancient Egyptian shabti, and a Native American porcupine tail hairbrush.
My experience at the Penn Museum has opened my eyes to how important internships are. I have been able to apply what I have learned within the classroom to the hands-on work I have done this summer. I've also learned so much about what I would need to do to get into conservation programs. I found that I love being able to learn more about objects and helping to preserve our history. There's something magical about being able to touch and treat something human hands touched and made hundreds or even thousands of years ago. Objects in museums help us piece together the stories of humans past. Conservators act as one of the protectors of these objects and have the important job of making sure these objects can continue telling their stories for future generations. With all of this you might think I have more of an idea of what I want to do in the future and you would be wrong. I'm still not completely sure about grad school, but I know how much I like working in a museum and I know that I can make a more informed decision soon.