Name: Hannah Soisson
Class Year: 2021
Major: Political Science & History
Hometown: Montgomeryville, Pa.
Internship Organization: Montgomery County District Attorney's Office
Job Title: DA Intern, Front Office
Location: Montgomery County Courthouse, Norristown, Pa.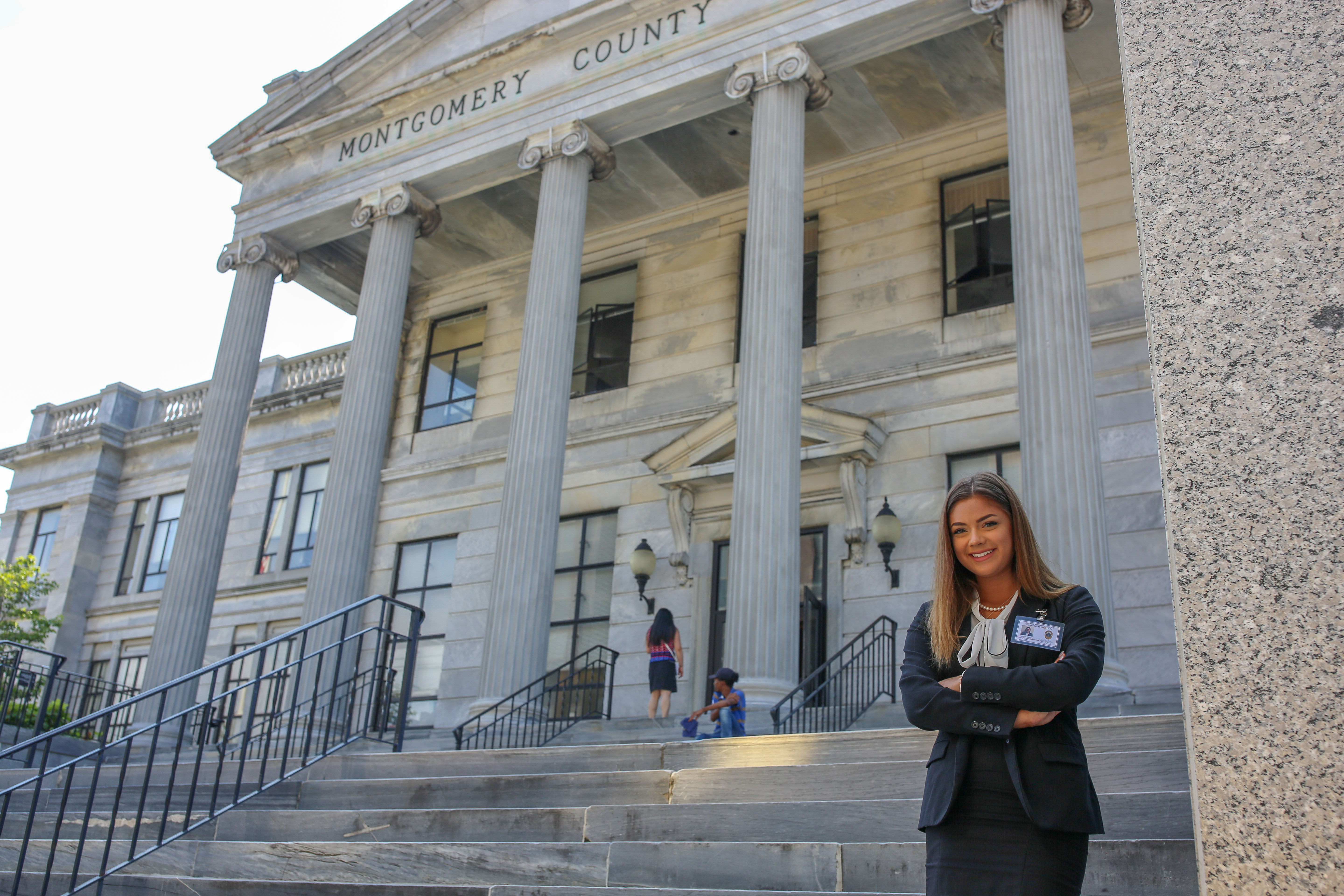 What's happening at your internship?
The Montgomery County (Montco) District Attorney's office is divided into many different divisions of specific issues and fields of work. Divisions include economic crime, narcotics, firearms, arson, and more. All 33 interns in the program are assigned to different divisions in which we remain all summer. I was assigned to work in the D.A.'s main office, where my  supervisors are D.A. Kevin Steele and First Assistant D.A. Ed McCann. I was able to write outlines of different statutes relative to the District Attorney, assist in the courtroom, witness court procedures, and even visit the Coroner's Office and watch autopsies. Every day was different with a few long-term projects always to do.
Why did you apply for this internship?
I applied for this internship because I have the goal of attending law school and becoming a lawyer. I don't yet know what type of law interests me. Because of this, I wanted to find an internship that could expose me to as many different types of law as possible. I believe my internship at the D.A.'s office did exactly that and also provided me with lifelong connections to my fellow interns, as well as supervisors.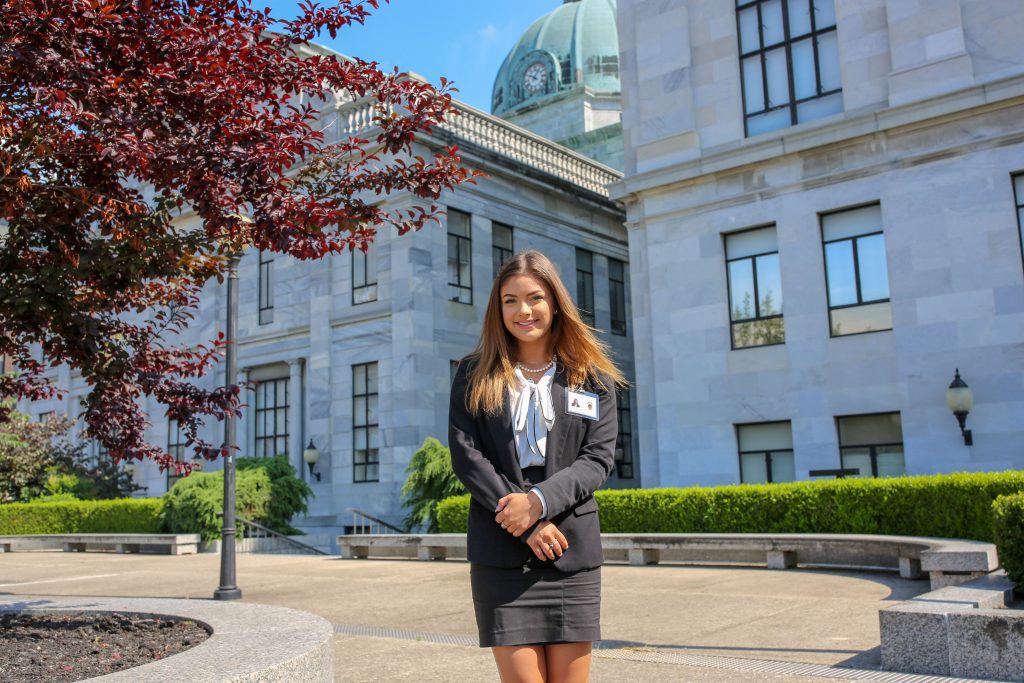 What has been the biggest challenge you have faced at your internship?
The biggest challenge I faced at my internship was having the least amount of experience compared to the other interns in the program. With just a little over 30 interns, there were only a handful of other undergrads. The vast majority are first- or second-year law students. At first, I felt very unprepared, having no educational background in law. I overcame this challenge by being very open-minded. I was very open to receiving help from older interns in law school and was eager to learn. Not only have I learned so much from these law students, but I was also able to establish friendships and connections.
What is most rewarding about your internship?
The most rewarding aspect of my internship was the exposure to such a diverse set of experiences. Working in the main office, my assigned tasks varied drastically throughout the weeks. From checking and citing legal handbooks all the way to assisting in a homicide trial, the breadth of experience I gained from my internship was more than I ever presumed. The internship program also had biweekly field trips, and such hands-on experience was enlightening as well. My favorite field trip was visiting the Coroner's Office, where I was allowed to view an autopsy and learn about investigative tools used when deceased victims are involved, as well as how the Coroner's Office functions within the D.A.'s office.  This experience was more than I could have ever hoped for when applying for summer internships, and I feel much more equipped and confident in tackling law school and having a promising career.