Name: Princess Jefferson
Class Year: 2020
Major: Political Science
Hometown: Houston, Texas
Internship Organization: Superior Court of Fulton
Job Title: Student Intern
Location: Atlanta, Ga.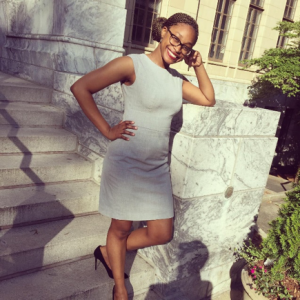 9 a.m. — the elevator bell rings.
I step out of the elevator on the four floor and walk up to the buzzer to enter the chambers of the judge whom I intern for at the Superior Court of Fulton here in Atlanta, Georgia. "Bzzz," it sounds as I ring in for entry. Almost immediately the cheery voice of Ms. Daniels, who is the judicial clerk, chimes, "Well good morning missy! Come on in." And just like that I hear the oh-so-familiar click of the door unlocking, and I walk in.
I walk down the familiar hall to the office and I mentally prepare for what is awaiting me. After a few more steps, a few breaths in and out, I lightly tap the window to get Ms. Daniels' attention, and enter after being buzzed in yet another door. Ms. Daniels and I exchange our usual cheery greetings and playful banter, until the judge emerges and likewise greets us. He lets me and the other interns know what is on the agenda for the day before he takes the bench. Depending on what type of trial or what the day holds, I had become accustomed to traveling throughout the court and into other judicial chambers to listen and observe trials.
"Today we have a rape case, think you might be interested?" the judge asked me. I said, "Why yes sir, let me grab my pen and pad." In sum, this is a small view into my work at the court.
While in this chamber working with two other interns, I had gotten quite used to be the youngest, and seemingly most curious. The other two interns are both 3Ls in law school while I am just beginning my senior year in college, but the mixture of experience and inexperience between us have provided me with an eclectic perspective to my work at the court.
Something I have come to love the most is that every day, and every week, bring a different, learning setting. I have been privileged not only to work with my judge, but also with others judges, all the while learning of their governing style and technique. I often  feel like Michaela Pratt of the hit TV show How to Get Away with Murder. I have been assigned motions to write for the judge, rewriting and/or constructing templates for the Judge's procedural work; observe and report back what happened in court that day, and researching necessary information pertinent to the case before the court that day. While no day at the court looks the same, my daily actions are quite routine, in sum, I am the up-and-coming professional Olivia Pope and Annalise Keating.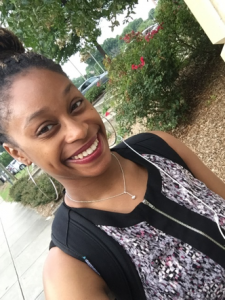 When I think back to why I applied for this job, I consider just how little credit I gave to the city of Atlanta. After being given the opportunity to study in this grand city for a semester at the elite Spelman College, and being able to take courses within their consortium, I fell in love with not only the opportunities that seemed to just bud like flowers in spring, but I also love the city; perhaps the two are intertwined. Nevertheless, it has been my passion to explore the avenues of criminal justice and education and this internship seemed like the best way to begin prodding that interest.
One thing that I have learned since being at this internship is that there is no one kind of job in law. There is so much that you can do with a JD, and for me, learning this was truly important. Financial and mental stability are anchors for me as I consider what I want to do as I approach my senior year in college, but also as I considered what I wanted and needed to learn from this internship. Living in Atlanta and getting to enjoy the beauty of this place help me see that I have done a disservice to my time in Philadelphia. This summer I was determined to get out and explore what was around me and right under my nose. When I return to Philadelphia, I want to continue may be of great benefit to me. Being in Atlanta and getting to see the beauty that I term as being right in my backyard has encouraged me to do the same when I return home.
This experience, in a few words or less, has been wonderful.