Name: María del Pilar Ferreira Romero
Class Year: 2021
Major: International Studies
Hometown: Lambaré, Paraguay
Internship Organization: Fundación Tierra de Esperanza
Job Title: Intern at Dirección de Investigación, Desarrollo e Innovación
Location: Concepción, Chile.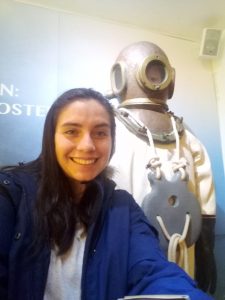 What's happening at your internship?
I am an intern at the Dirección de Investigación, Desarrollo e Innovación (DIDI), or Research Development and Innovation Direction in English. This department of Fundacion Tierra de Esperanza is in charge of managing and sharing data. As an intern, I am working on creating a systematization guideline that will allow the Fundación to keep a record of all the experiences from their projects. In this way, good practices that worked for one project could be applied to other projects.
Additionally, I am also learning about the different projects that the Fundación has in four main areas: Education, Substance Abuse, Juvenile Justice, and Human Rights. The work the Fundacion does in Chile is impressive and I am eager to keep learning in the weeks that I have left!
Why did you apply for this internship?
One day, I received an email with a new internship that was going to take place in Chile with an organization that works with children. It was a pilot program created by the Graduate School of Social Work and Social Research and Fundación Tierra de Esperanza for undergraduates and graduates students. When I read about the work that the Fundación does in Chile, I knew that it would be the place where I could learn about the use of data for the creation of programs that address pressing issues in society. Furthermore, this pilot program appeared as a unique opportunity to work in a city and a country that would challenge me and expose me to different realities in the international context.
What has been your favorite part of this internship?
My favorite part so far has been the people at the Fundacion. Everyone received me with arms wide open and with a desire to teach and share with me all the knowledge they have. They have been extremely helpful during my immersion into the Fundacion to understand the acronyms, programs, and many other things. Moreover, they are also showing me the best of Chile. Everyone at the Fundación tells me what I have to visit, what dishes I have to try, and have even invited me to some cultural events in the cosmopolitan city that Concepción is. They have all been really friendly and accessible to teach me things that I have to learn, and to make sure that I have the very best time here in Chile.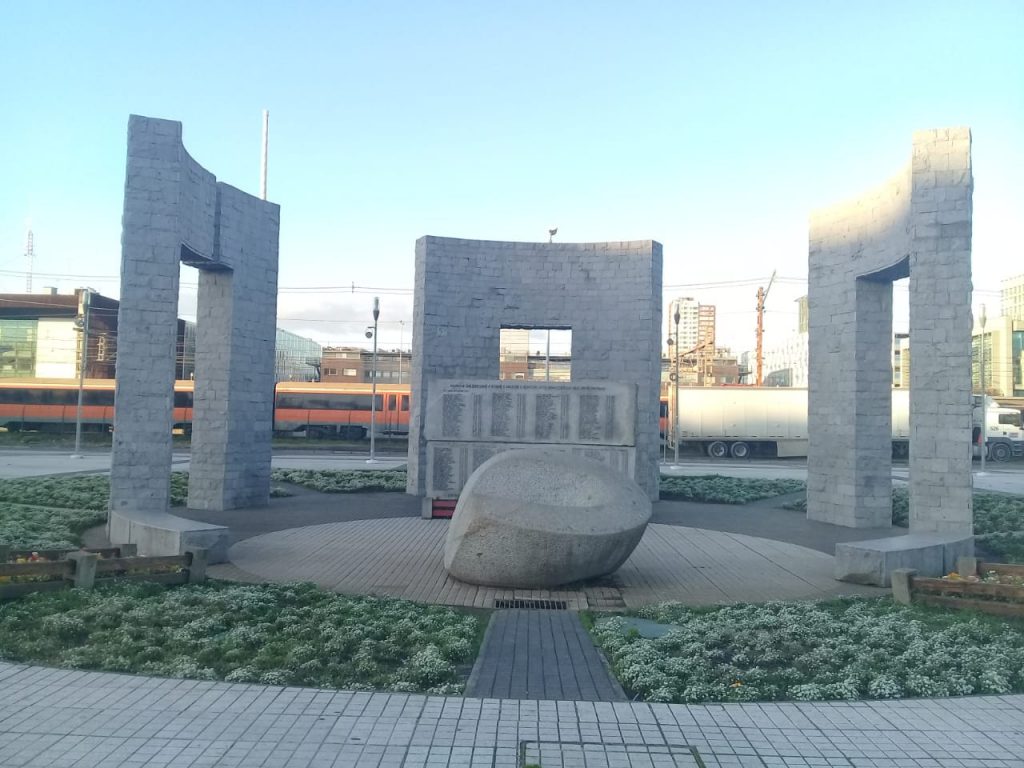 Living in a new city? What has that experience been like for you?
Living in a new city has been fun and entertaining. I am living in a hotel, which means that I have all the commodities that it offers and can eat out almost every day. Concepción is a walkable city, and my hotel is in downtown. Therefore, I can walk almost everywhere.
The city of Concepcion has many museums, theaters, and other cultural places that I have yet to visit. There is so much history in this city and I am learning something every day. There are so many places to know here in Concepcion, and in the surrounding cities. Furthermore, the landscapes that it offers are also delightful. During my time here, I have seen some marvelous sunsets that decorate the beautiful hills that Concepcion has. I am excited to keep exploring and learning more about this historical city!