Name: Zijia Zhuang
Class Year: 2021
Major: Comparative Literature
Hometown: Beijing, China
Internship Organization: Penguin Random House China
Job Title: Editorial Assistant
Location: Beijing, China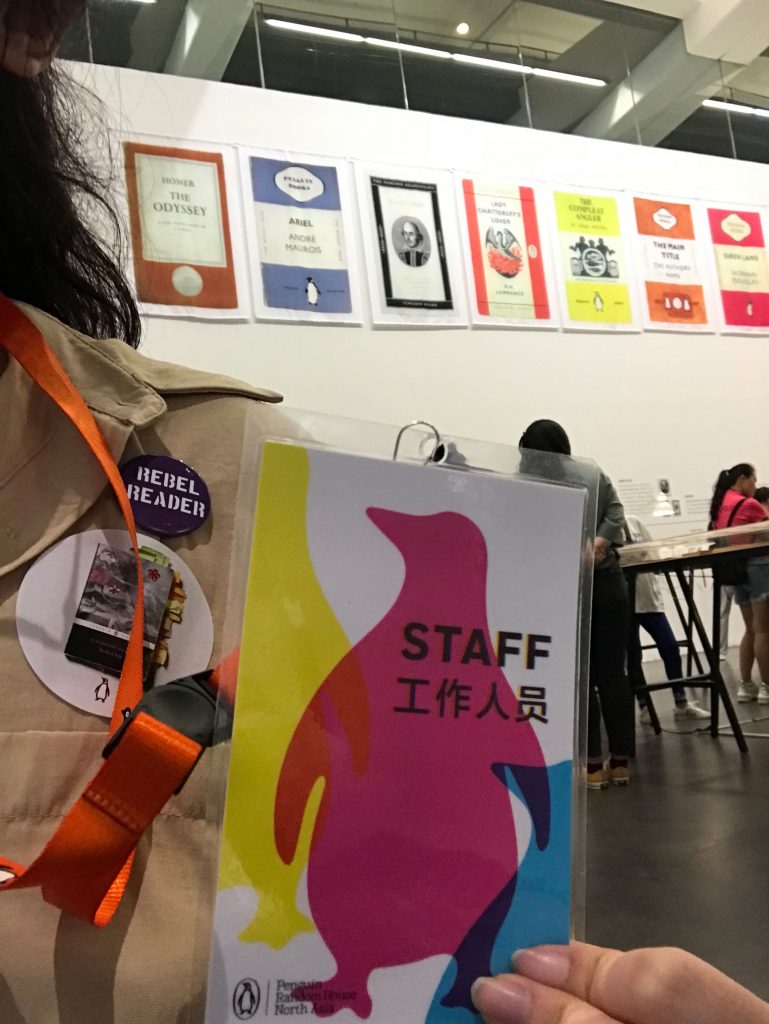 What's happening at your internship?
I am paid to read books at my internship! One of the most important tasks that I was given is to proofread translated texts, so I need to read the original English text with the Chinese translated text together to see if there is anything wrong about the translation. I also got the chance to read chapters of books sent by copyright companies and discussed with my supervisor whether we should buy the book. I helped editors to research authors, their books, book covers, and copyright information. Recently I am working on a project to discover famous Western sci-fi authors who are not well-introduced into the Chinese market.
Why did you apply for this internship?
I applied believing this would be the perfect job, combining my fondness for reading and writing with introducing good books to many others. I have dreamed of becoming an editor since junior high school. As I grew to be a selective reader, I paid more attention to publishing companies. Time after time, I found myself attracted by the high-quality design and contents of books that all have a little orange penguin logo on their covers. I cannot think of a better place to start my career in the publishing industry other than Penguin Random House China.
Was there anything special about how you found this internship?
I always admired Penguin Random House, but I never knew there were internship opportunities offered by Penguin China. Last summer, a friend of mine who is a senior in our school learned that I'm interested in going into the publishing field, so she told me that a recently graduated alumna, Rita ('18), was working for Penguin China, and she gave me her contact. From Rita, I learned about what it is like to be a Penguin intern, and how to apply to be an intern. I was so excited to hear about everything. I waited almost a year and it was finally my time to apply for the internship! In my interview, I was not upset to learn that the Penguin staff members still remembered Rita and they liked her a lot, as she seemed to have a great time when she told me about the internship. Luckily, I got admitted too. I started the internship with one thought: I have to work hard enough to keep up that good image of Bryn Mawr College students!
What is something you have learned from your internship that you didn't expect?
Before I began my internship, I thought that editors only deal with books. But I was soon assigned tasks by my supervisor to help her with the 2020 Penguin China original calendar. On each day of that calendar, there will be an introduction of an author and a quote from his or her book that Penguin once published, with an illustration of the Penguin cover of that book. My task was to find the quotes and the copyright information of the book cover. It was a very time-consuming job to search the information I needed, and I had to admit that I found little value from doing that job at first — I preferred proofreading! At least I was reading something! But soon I realized that while it seemed tedious, I could still learn something from this task: I got to know more about those world-famous authors and finding inspiring quotes from the internet. I also got to learn about the copyright information of books, and the connections between each different Penguin series. From that point, I decided to keep a positive attitude with whatever tasks I am going to have. I also learned from this unexpected experience that editors also need to do a lot of work that is not related to books!