Name: Viktoriia Borodina
Class Year: 2021
Major: Biology and Economics
Hometown: Novosibirsk, Russia
Internship Organization: Deutsche Bank
Job Title: Global Markets Summer Analyst
Location: New York City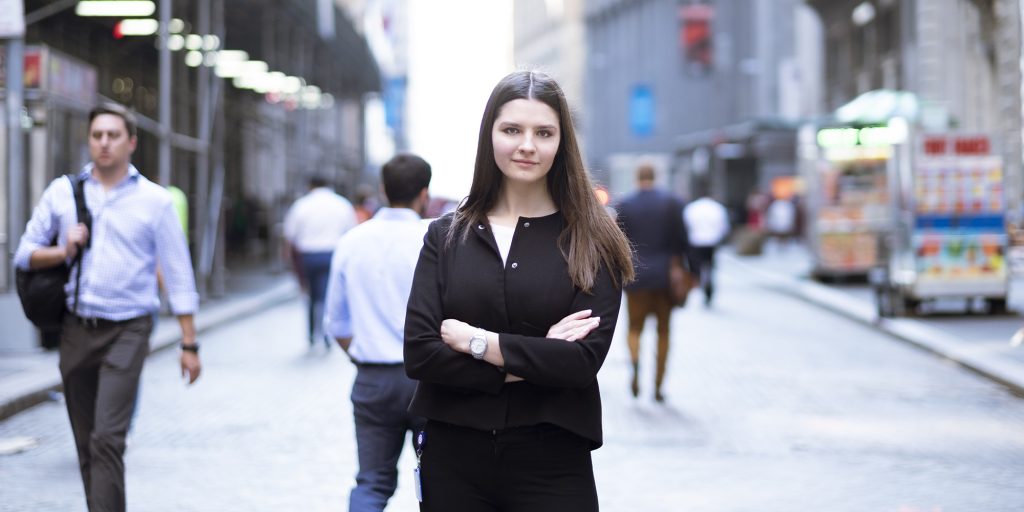 What's happening at your internship?
The Global Markets division is also known as Sales & Trading. Along with other sophomore interns, I have been assigned to two rotations across S&T — specifically, Asset-Backed Securities (Lender Finance) and Emerging Markets Trading & Structuring.
I was able to get involved with multiple projects for both of my rotations, getting to participate in all stages of credit structuring. For the Lender Finance group, for example, I was involved in deals with credit funds with up to U.S. $50 billion Assets Under Management. I worked with various credit models, composed internal credit memos and prepared marketing material for potential buyers of Deutsche Bank's loans/facilities. For the Emerging Markets Trading & Structuring, I have sat on the trading floor for two weeks, learning about the various products offered by the trading desk — such as Latin American FX, Rates, and Credit.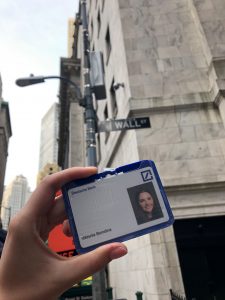 Why did you apply for this internship?
This summer I was fortunate to be selected for the dbAchieve internship designed specifically for sophomores of diverse backgrounds. I have applied because I am interested in pursuing a career in finance and was looking for an opportunity to define and narrow down my interests. I was further fascinated by the global nature of Deutsche Bank (DB) and wanted to experience what it's like being a part of a multinational bank.
What has been your favorite part of this internship?
Being able to meet and get to know inspiring people throughout DB. I made sure that I networked extensively during my time here, both with people in my rotations and outside. Shadowing traders/salespeople was very insightful — I got to see what goes into their everyday trade decisions, and how exactly the markets work.
Talking to people has also helped me define my own interests, as I learned that I am more interested in project-based work compared to short day-to-day transactions.
I have greatly enjoyed working with my teams as well. Everyone was willing to help me learn and succeed at the internship. I was able to eventually comprehend some of the nuances of working on credit structuring and live deals, adding value to my team by working on some parts of their projects.
Living in a new city?
New York City is a fascinating place to spend a summer. There is just so much to do and explore. Although I have lived in big cities my entire life, I was impressed by how much is going on in NYC daily. Despite being busy during the week, I took full advantage of living in the city on the weekends – from exploring museums to local coffee shops, I was able to get a taste of what it's like to live in New York (and I loved it!).