Name: Sean Keenan
Class Year: 2020
Major: History
Hometown: Brielle, N.J.
Internship Organization: American Philosophical Society
Job Title: Museum Intern
Location: Philadelphia
What's happening at your internship?
This summer I'm helping to curate an exhibition on "Benjamin Franklin and Science" at the American Philosophical Society museum. My research focuses on his Maritime experiments, one of his many expansive interests as a natural philosopher. I also dabble into his writings on "elephant" bones, which were found in Ohio (what is now Big Bone Lick, Kentucky) and how these newly discovered Mammoths fit into these early age scientists' knowledge over the world they live in. A lot of the work I do involves secondary research on Franklin and going into the APS archives to look over Franklin and his colleague's correspondence in order to weave his story into an exhibition.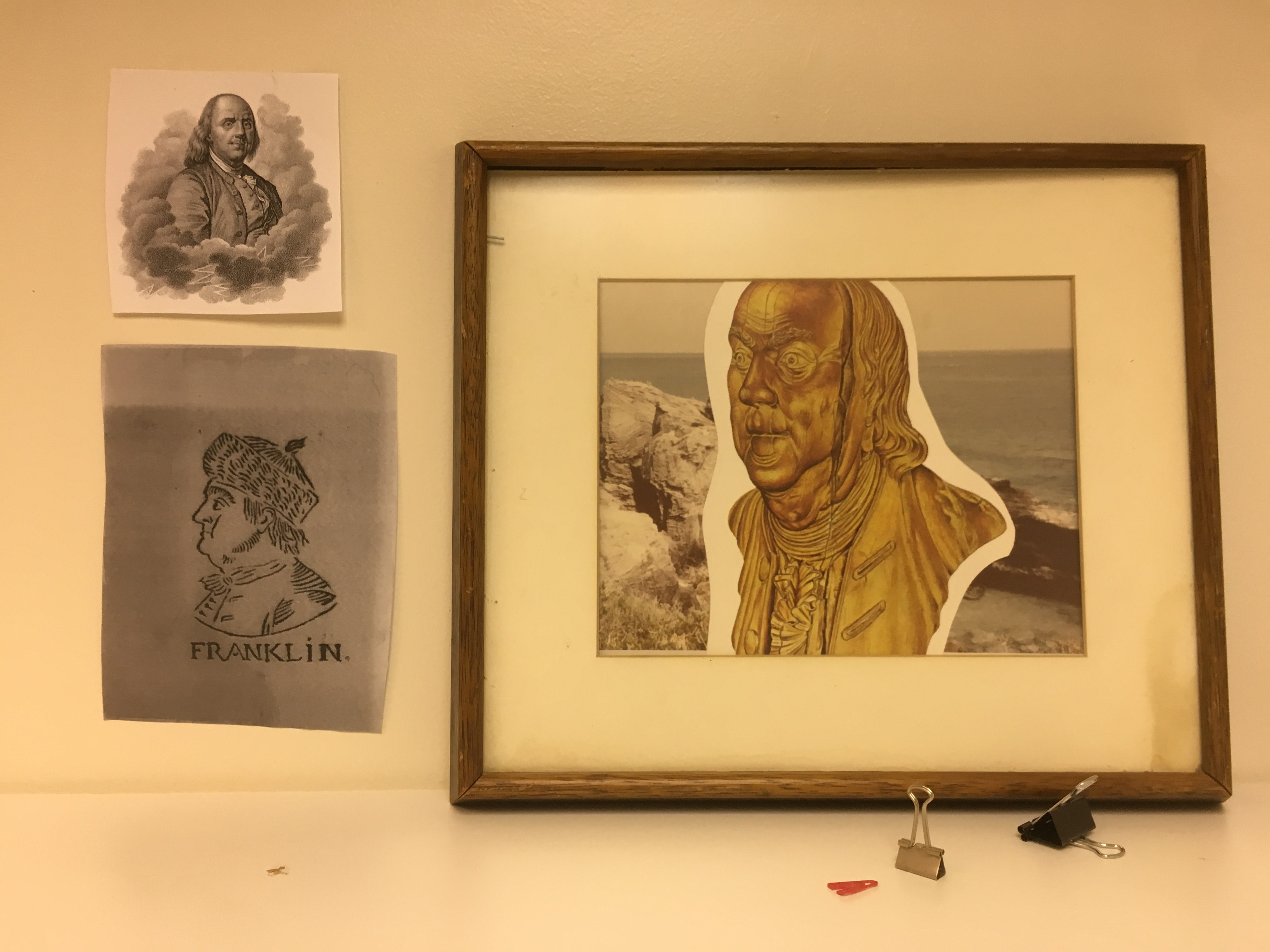 Why did you apply for this internship?
I applied for this internship because of my desire to get to know the different aspects of the GLAM (Gallery, Library, Archive, and Museum) world. I have had prior experience working in archives and rare books but curating an exhibition in person was going to be a new experience for me. I figured that this would be an excellent opportunity to talk to professionals in the field and also understand the process of creating an exhibition.
Can you talk about the skills you are learning and why they are important to you?
One of the most important skills that I'm learning during my time at the APS involves the ability to go through a variety of primary sources and help determine which will be good for the exhibition. It's about pairing the objects together in a way that makes sense for the exhibition and asking what type of story we want to tell about Franklin and his experimentation. Who were the people around him that were helping him? How much of his knowledge and labor that came from other people was acknowledged? What about his life inspired him to experiment and invent? This is my first time helping to put an exhibition together. These skills will be helpful to me as I figure out my place in the world after Bryn Mawr.
What is most rewarding about your internship?
I would have to say one of the most rewarding parts of my internship is the connections I am able to make with my coworkers and other GLAM workers in the field. Having this internship in Philadelphia has afforded me the confidence to talk to not only my coworkers, but others in the GLAM field about their experiences. As I enter my senior year, this advice becomes priceless in my search to find what I want to do after graduation. I feel very fortunate to have the people around me that I do. I get a lot of support from the staff at the APS and it's one of the reasons I really have enjoyed my time here so much.